where you may see my paintings and learn about the batik / rozome process.

I started as a painter and art historian.
In 1980 I discovered batik, after working as a textile research associate at the Museum of International Folk Art for ten years. Batik combined my love for textiles with my training as a painter.
Water is a recurring theme for me; living in the desert Southwest I'm aware of every drop that falls, flows or evaporates anywhere nearby.
For over forty years I've enjoyed watching the wildlife and wildflowers in the high desert by my studio. A severe drought is driving our ecosystem here now, yet it is interesting to see the balance that develops even in dry times when humans make wise choices.
I believe we should live lightly on this earth in absolute awe of its magnificence.
I hope this comes through in my work. (more)
---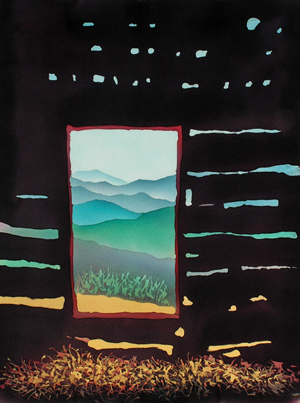 click on the image to see my new work
---
---
---
First published May 1, 2005 | Last updated January 11, 2019